About the Village Food Pantry
We believe that sharing community resources with one another is a sign of a healthy community. As an equal opportunity provider, we find ways to help with open hearts and a helping hand.
The Village Food Pantry is dedicated to providing high-quality foods, that are nutritionally balanced by creating a variety of choices.
The Village Food Pantry is located at 7234 NE Arnold Ave Adair Village, OR 97330, and is open Wednesdays 4-6PM and Saturdays 1-3PM. To contact the Food Pantry by phone, please call 541-257-1159.
Want to know if your family qualifies for the food pantry?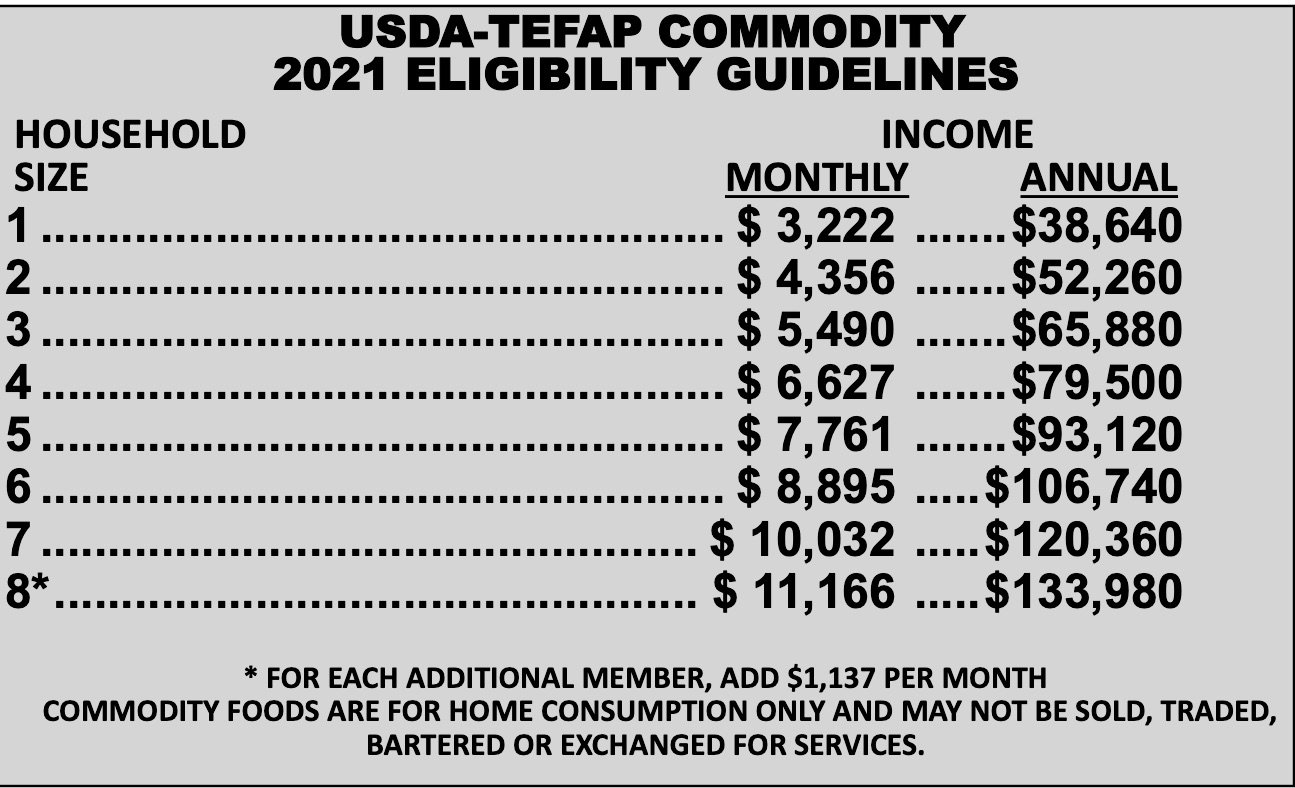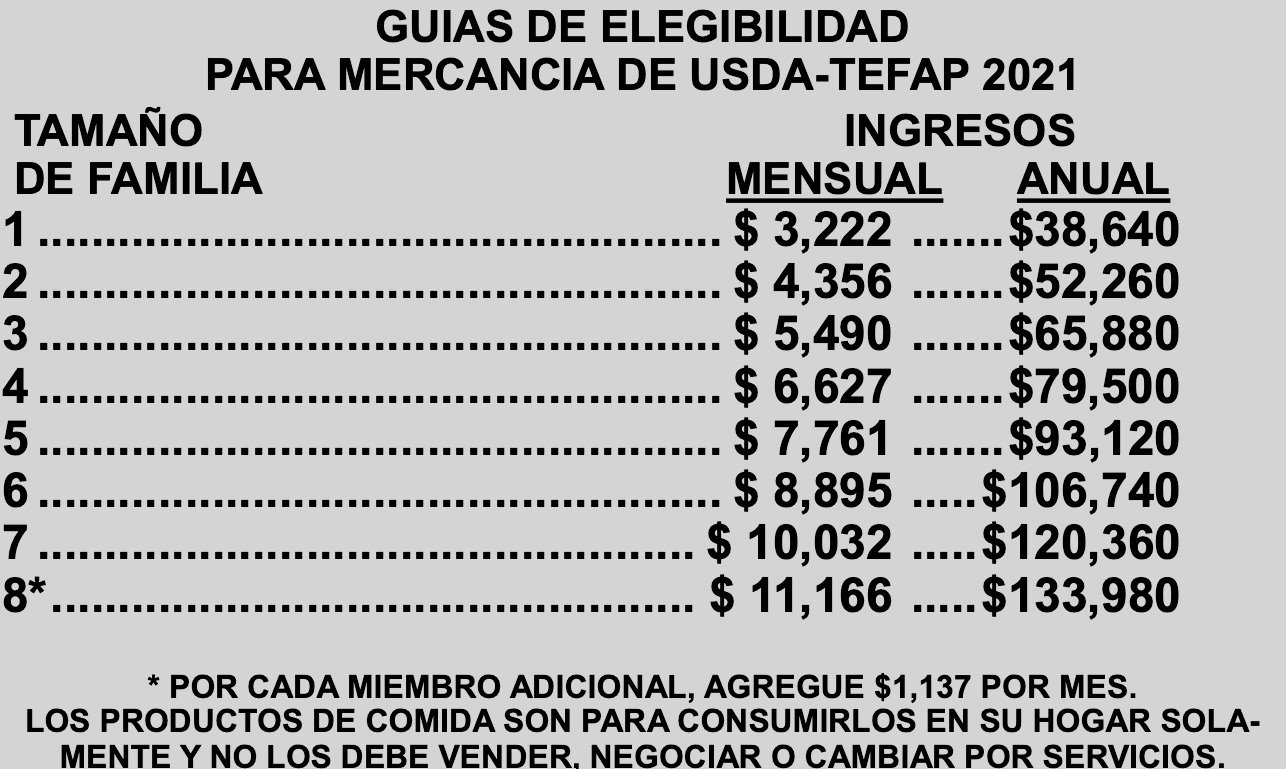 Does your family qualify? Qualifying families can stop by the Village Food Pantry on Wednesday from 4-6pm or Saturday from 1-3pm for weekly produce pickup, monthly pickup, or you can sign up for food deliveries. Note: Oregon Food Bank has increased eligibility guidelines to accommodate more families.
Weekly Fresh Produce Pickup
Stop by weekly to check out our fresh produce table! The fresh produce table is open weekly for families who qualify. Stop by and see what you can get for your family.
Monthly Pickup
Qualifying families can pickup a monthly FDA box of non-perishable items, and many other items purchased by Village Food Pantry and donated by community members! See the chart above to know if your family qualifies.
Can't make it to our location?
If you are a member of a vulnerable population, if you don't have a vehicle, self-isolating, or in quarantine, we can coordinate food box delivery on the last Wednesday of the month. To request a monthly delivery, fill out the form at the bottom of the page!
How can I support the Village Food Pantry?
Village Food Pantry depends on community support to survive. Join our amazing community by volunteering your time (we provide all training), donating specific items (see list below) or providing regular financial support (so we can continue to purchase food to share!)
How to give financially:
Monthly financial support is the best thing you can do to help the Village Food Pantry! With our connection to Oregon Food Bank, we can purchase items for a fraction of the grocery store cost! Your financial support is the most impactful way to help us continue to operate. To give to the Village Food Pantry, click here and select "Village Food Pantry" as the donation fund.
If you would like to donate items, the follow items are in high demand for donation:
condiments (mustard, mayo, salad dressing, etc.)
Shampoo and Toothpaste
Powdered laundry soap
Baby wipes and Pull-ups
Raw beans
Olive Oil
Wheat and Gluten Free Flour
Donation items can be dropped off at the food pantry during regular operational hours: Wednesday 4-6pm and Saturday 1-3pm.
Thank You to our Partners!
We want to thank our local partners who help make the Village Food Pantry run so effeciently!
Village Church who provides funding, oversight and a foundation to grow from
Linn Benton Food Share who provides all the food to the pantry
Mt. View Elementary School who brings fresh produce from their garden after harvesting
Partnership for Community Living (PCL) for breads and produce
Trader Joes of Corvallis for shopping carts which are used weekly
Want to learn more? Fill out the form below: