About the Village Food Pantry
We believe that sharing community resources with one another is a sign of a healthy community. As an equal opportunity provider, we are neighbors sharing with neighbors!
The Village Food Pantry is dedicated to providing a variety of nutritionally balanced high-quality foods. This includes a monthly selection of groceries and toiletries as well as a weekly supply of fresh produce.
Location: 7234 NE Arnold Ave Adair Village, OR 97330.
Hours: Wednesdays 4-6PM and Saturdays 1-3PM for pick up. Delivery available upon request.
Contact: Call 541-257-1159 or complete the form below!
MASK POLICY
As of March 12, 2022, masks are not required at Village Food Pantry. However, we remain committed to creating a safe and welcoming space. If you need the protection of masks, just let us know when you enter the pantry, and pantry staff will happily mask up for your safety.
Eligibility Guidelines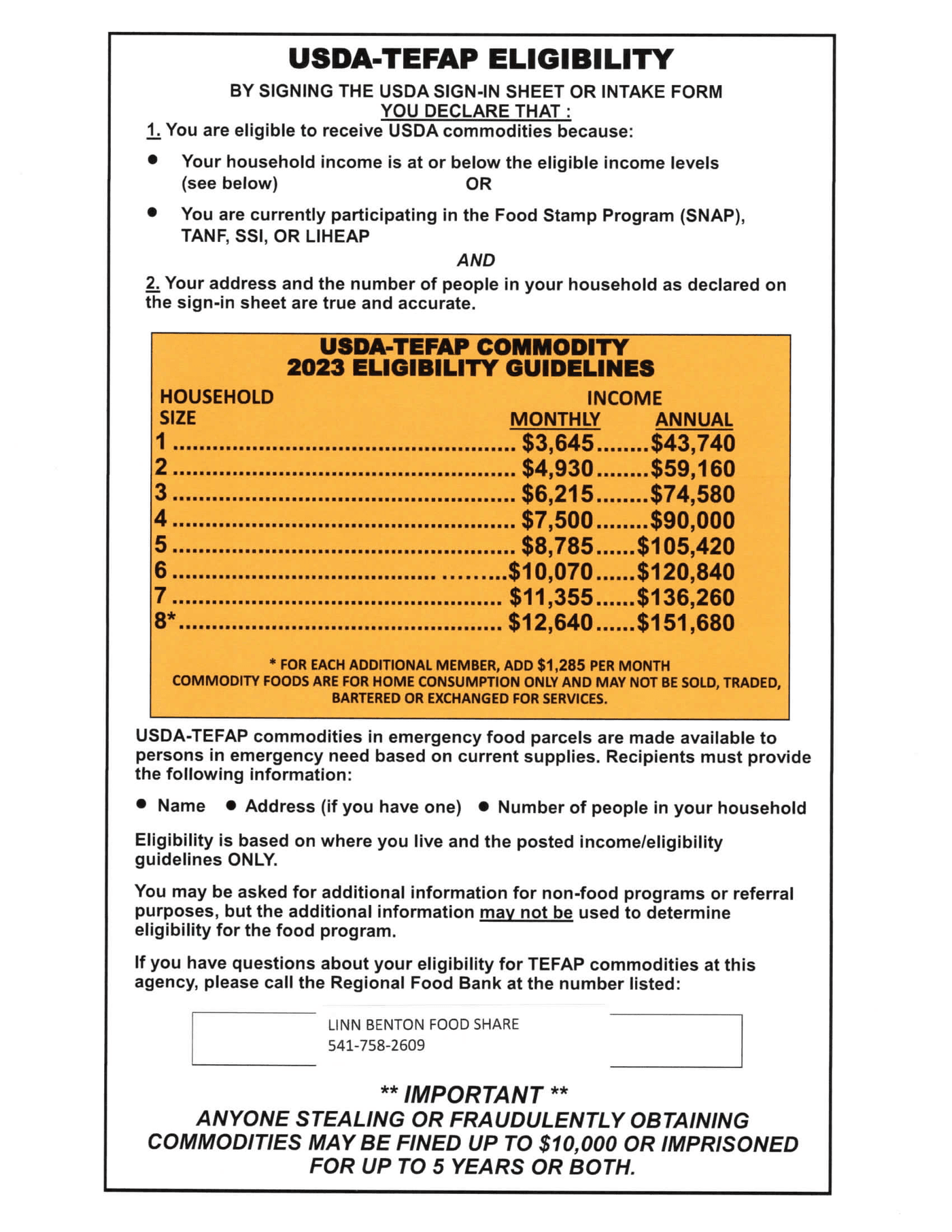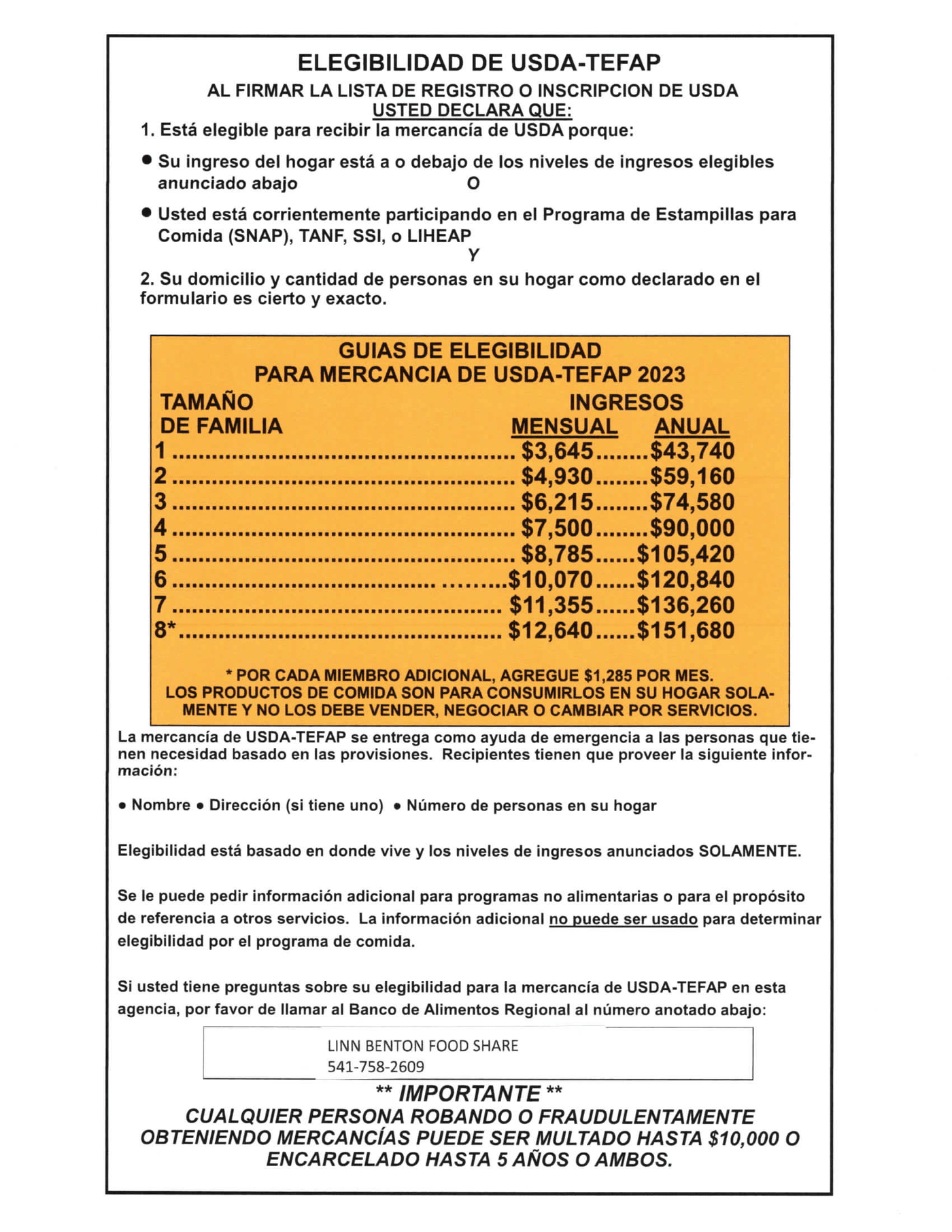 How can I support the Village Food Pantry?
Join our amazing community by volunteering your time, providing financial support, or donating specific items (see list below).
Volunteer
You can make a difference for food security in our community with as little as 5 hours a month. To join our amazing team of volunteers, fill out the form at the bottom of this page, and our volunteer coordinator will contact you.
Donate items
To donate items, drop off during pantry hours. We accept unopened packaged food and fresh eggs and produce.
Most needed:
condiments (mustard, salad dressing, etc.)
shampoo
toothpaste
powdered laundry soap
baby wipes
pull-ups
dried beans
olive oil
wheat flour
gluten free flour
Donate money
Money helps us buy food and maintain the pantry.
To donate online, click the button below and select the "Village Food Pantry" fund.
Or mail a check to Village Food Pantry, 7234 NE Arnold Ave., Adair Village OR 97330
Thank you to our partners!
We want to thank our local partners who help make the Village Food Pantry run efficiently!
Village Church
Linn Benton Food Share
Partnership for Community Living
Trader Joe's of Corvallis
Pastega Christmas Lights
Individual volunteers and donors like you!
Want to learn more? Fill out the form below: