Village Events
Mother's Day Market - May 13
You are invited to Mother's Day Market, this Saturday, May 13th! 10:00AM-4:00PM at Village Church. Come shop for your mom or maternal figure! Bring your kids, bring your friends, it will be a blast!
shop our crafter/maker booths
photo booth
live auction
kids card-making station
Good Grounds coffee cart on site
Overflow parking available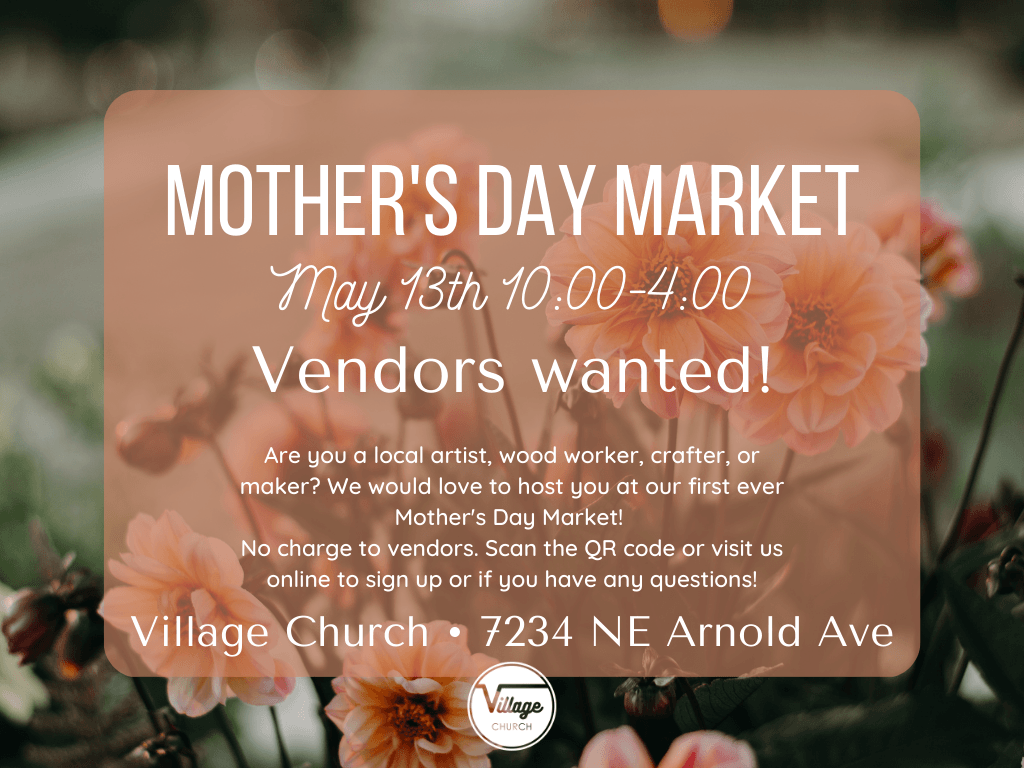 Upcoming Events:
Being located in the heart of Adair Village we want to be a place for connection, community, fun, and a place to show love to our neighbors. Village Church hosts quarterly outreach events and smaller connection events throughout the year. These events provide wonderful opportunities to get more involved with the community in Adair Village!
Our quarterly events usually include:
Spring: Easter Egg-stravaganza
Summer: Revivify your Summer!
Fall: Trunk or Treat!
Winter: Christmas Eve Eve and A Village Christmas Bazaar!
We also have smaller events regularly throughout the year. Come back to this page to see what event is happening next!
Revivify Your Summer!
Summer activities for all ages!
Kids:
June-August: Happy Campers Sunday School on the lawn! Sunday mornings 10:30AM
Youth:
June 17: Youth Group River Float!
July 9-15: Middle School Summer Camp at Camp Winema on the coast
August 6-12: High School Summer Camp at Camp Winema on the coast
August 30: Youth Group Water Games-- end of summer party!
Community:
June 20: Marriage Group Kick-Off barbecue
August 26: Adair Village Clothing Giveaway
To ask for more info on any of these events, please email info@avillage.cc
Trunk or Treat!
Trunk or Treat is a fun, no-fear event for the kids in the neighborhood. We decorate trunks of vehicles with autumn themes at Village Church parking lot. Each trunk hosts fun activities for kids of all ages! You'll find special treats treats like apple cider, balloon animals, books, mini pumpkins, and of course, candy! We love to bring joy, light, and the love of Jesus to our neighbors. Anyone can host a no-fear trunk, please let us know if you'd like to participate!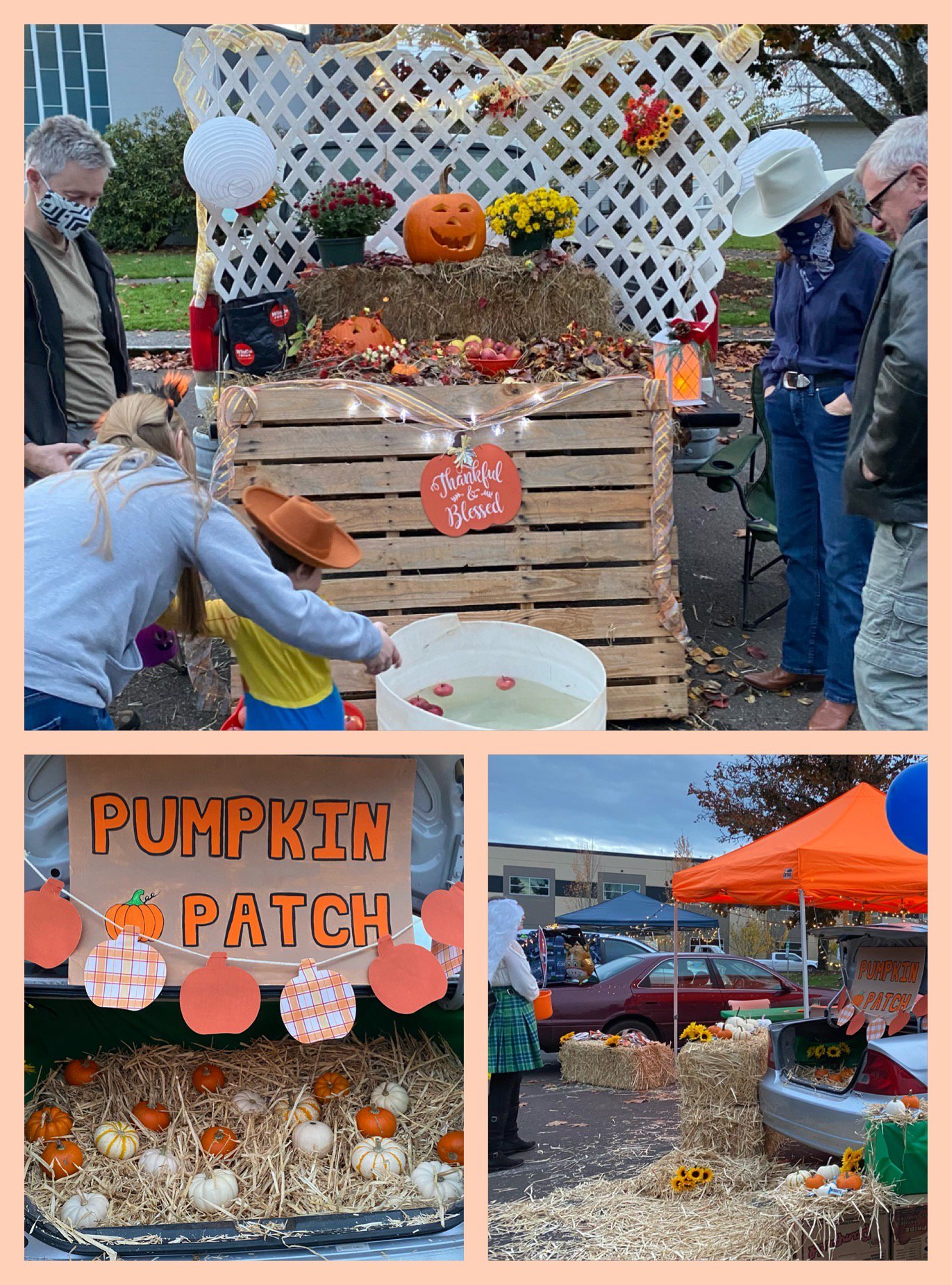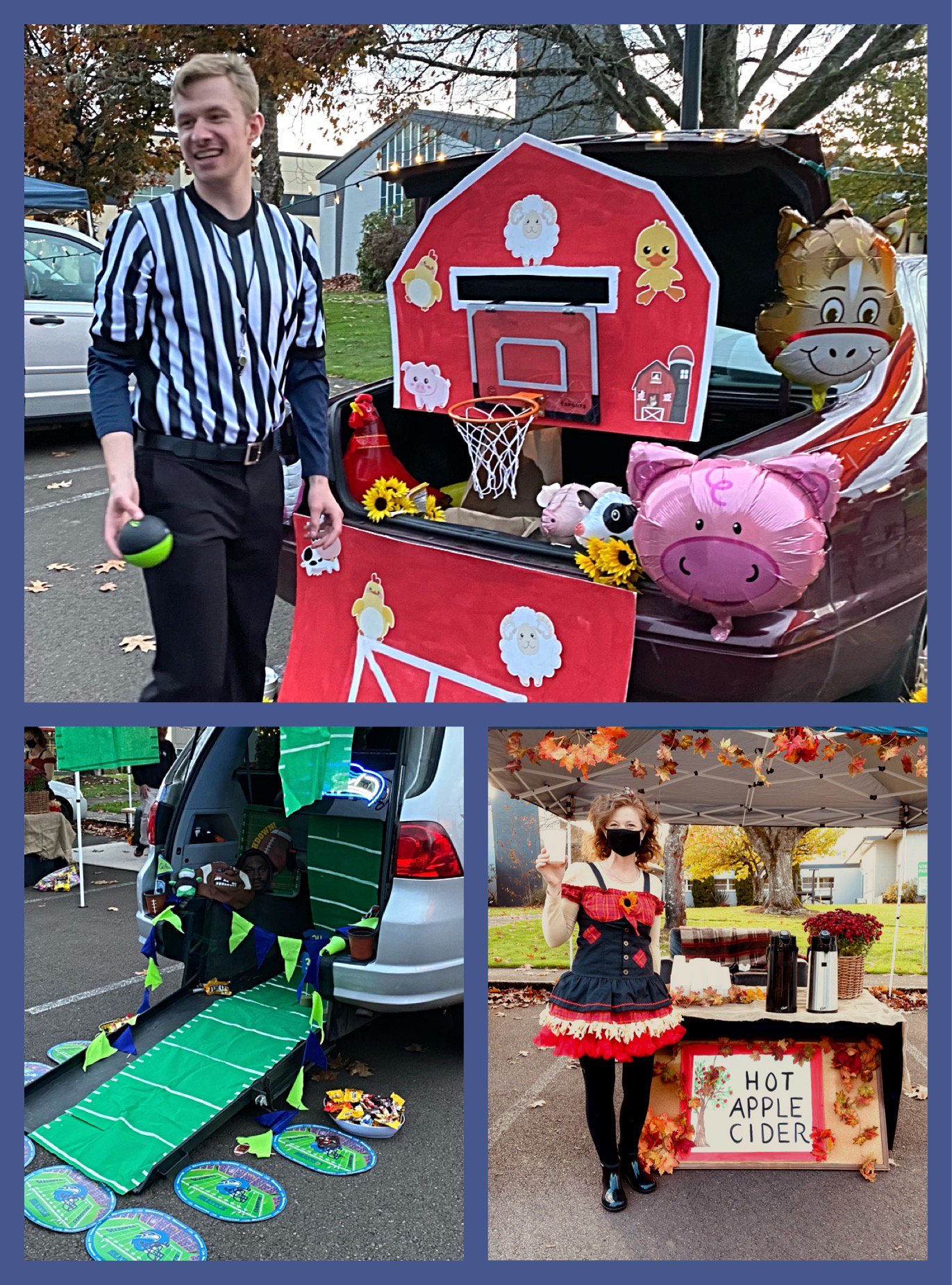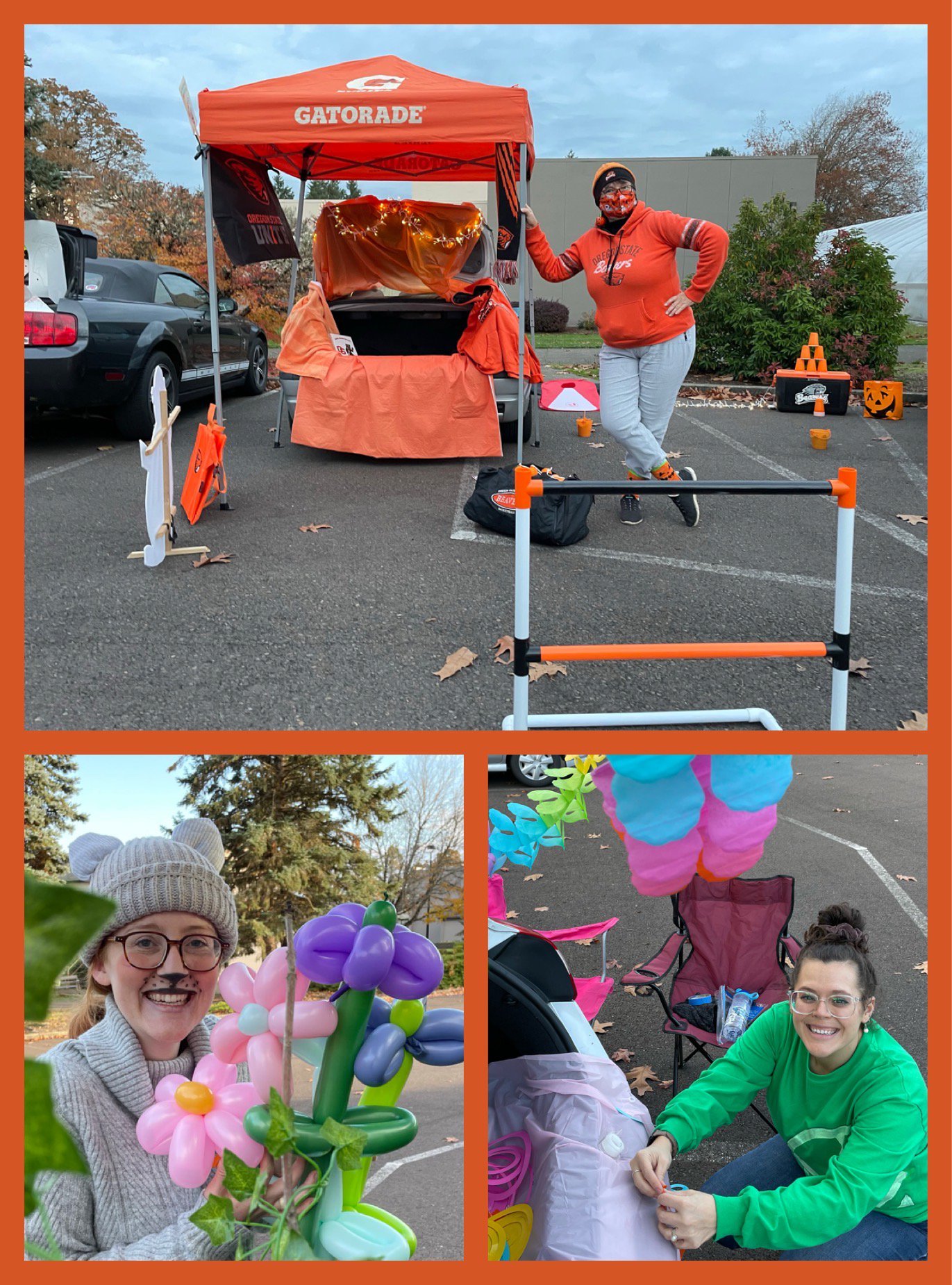 A Village Christmas Bazaar
The Christmas bazaar was a hit! Thank you to all the vendors and shoppers who came out to help make that day so much fun! And thank you to all who donated to Revivify to help fund more events like these!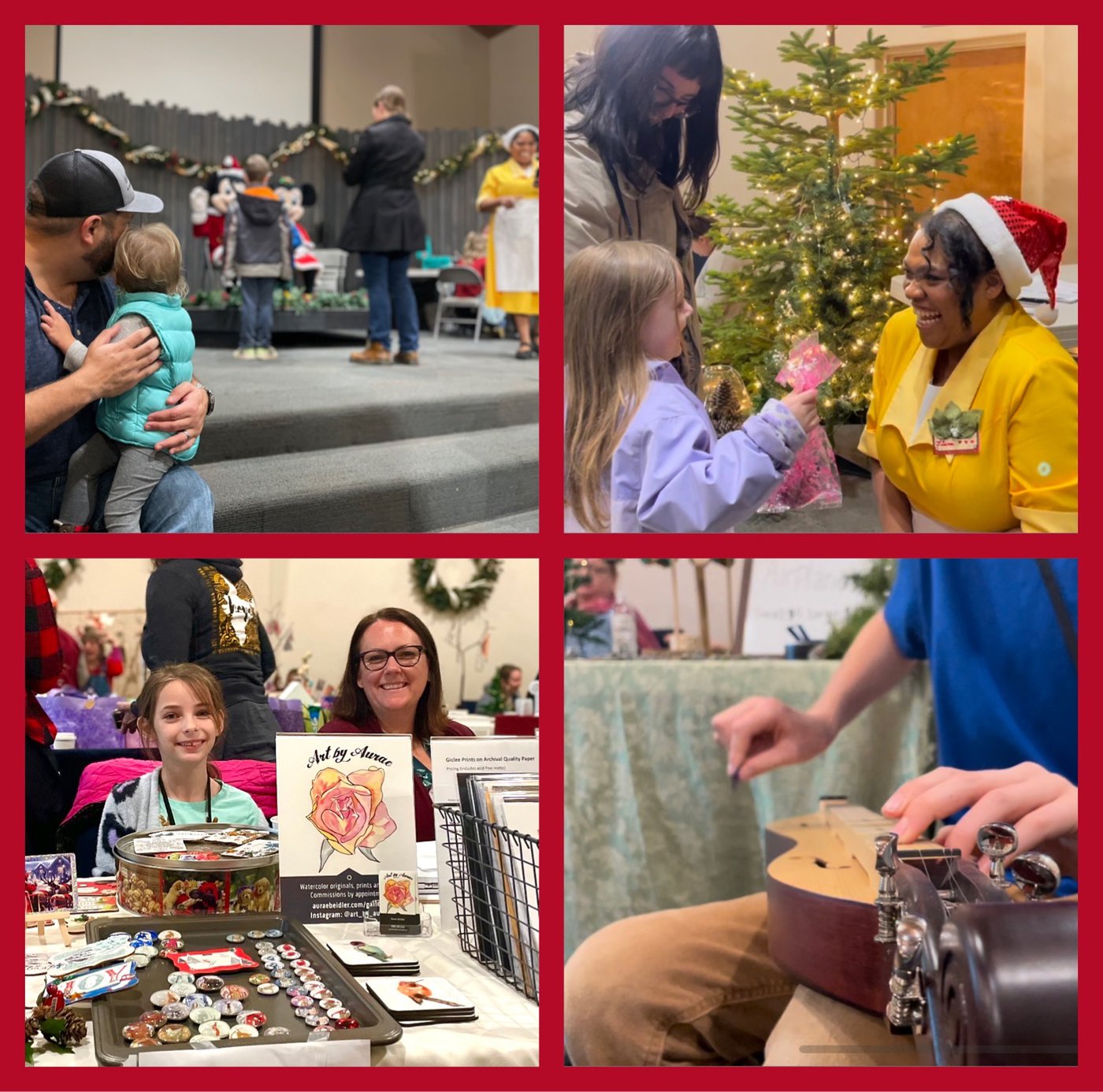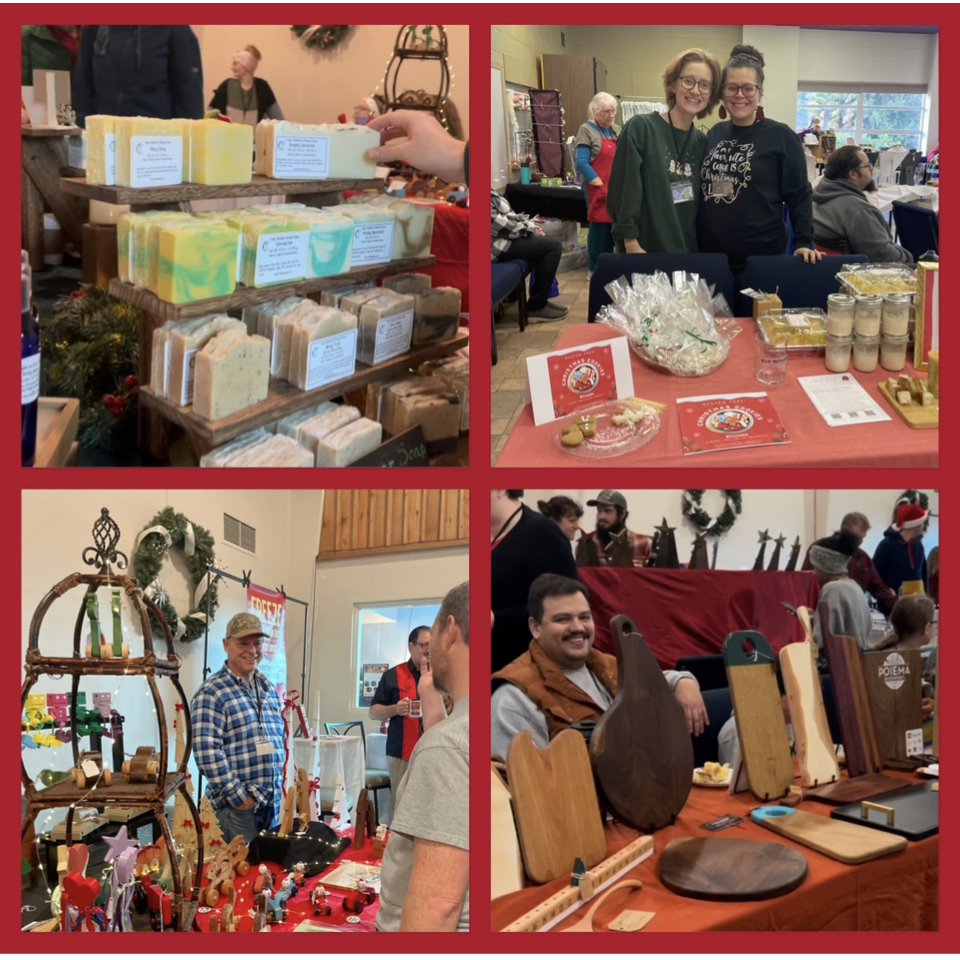 Easter Egg-stravaganza
Easter in Adair Village is so much fun! Meet your neighbors at Adair County Park and let your kids participate in activities like Easter egg hunt, bounce houses, and munching on cotton candy! We will have a community egg hunt on Saturday, April 8th - all ages are welcome! You are also welcome to join us Sunday, April 9th for our Easter Church Service.